Welcome to DrBruceJohnson.com, the official website for Dr. Bruce G. Johnson, D.O., F.A.C.O.I, C.M.D.
Board Certified Internal Medicine, Geriatrics & Certified Medical Director.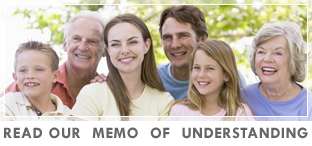 Thank you for choosing our medical practice as your home base for your medical care. We appreciate the trust and confidence you have placed in us. Our goal is to provide you with complete, continuing and personal medical care.
You have arrived at our site for one of two reasons.
You are a new patient and really want to see what we are all about, you'll be impressed!, or
You are an existing patient and can't wait to see how easy it is to get quick answers to your questions.
For either of the two reasons, WELCOME! We can't wait to assist you in all your medical needs.